Robert R. Sholl M.D., FAAFP., IFMCP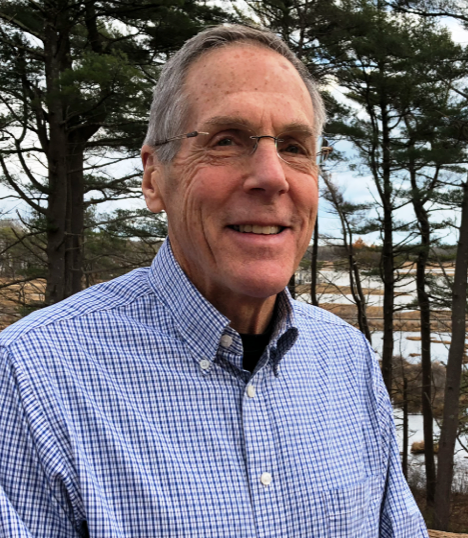 Dr. Robert Sholl is a Family Physician who has thirty five years experience in primary care family medicine, including twenty five years of Obstetrics and hospital care. He is a Fellow of the American Academy of Family Practitioners and graduated from Case Western Reserve School of Medicine (ranked one of the nation's best medical schools by U.S. News and World Report). His family practice residency was completed at the Maine Medical Center, and through 2011 he was on the staff at Southern Maine Medical Center where he also served as Chief of the Department of Family Practice.
Dr. Sholl founded the Wellspring Health Center in 1983 where his brother, Doug Sholl, D. MIN, LMFT, joined him in the collaboration of Family Medicine with Family Systems Therapy. Dr. Sholl is a graduate of the Food as Medicine course through the The Center for Mind-Body Medicine in Baltimore. Dr. Sholl received certification through the Institute for Functional Medicine in 2013 after an intensive and comprehensive educational program created to set standards of care for Functional Medicine providers into the 21st century. Dr. Sholl is currently keeping abreast of the latest scientific medical advances with continuing education through the Functional Medicine Certification Program through the IFM. His additional interest in fitness led to a certification as a Health and Fitness Specialist through the American College of Sports Medicine in 2008.
Additionally Dr. Sholl is a qualified ReCode Report Practitioner after completing the Institute for Functional Medicine sponsored "Reversing Cognitive Decline Advanced Training", using the Dr. Bredesen protocol.
His interests include enjoying the outdoors, gardening, spending time with his family, and running.
-In Wellness,
Robert R. Sholl MD, FAAFP, IFMCP
Functional Medicine Doctor
Fellow of the American Academy of Family Practitioners
Institute for Functional Medicine Certified Practitioner