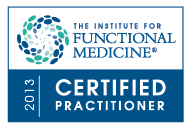 Welcome to the medical website for  the consulting Functional Medicine doctor's services of Wellspring Family Medical Associates.   Founded by Robert Sholl, M.D. in 1983 as the Wellspring Health Center in Biddeford, Maine, our medical office is now located in Scarborough, Maine. Robert Sholl, M.D.'s office is located at:
Wellspring Functional Medicine
P.O. Box 1565
Scarborough, Maine   04070
Phone:   (207) 289-1060
Wellspring Functional Medicine is pleased to offer consulting services for multiple medical issues in all age groups with a greater focus from a Functional Medicine doctor's perspective. In addition, we are providing comprehensive Health and Fitness Assessments to more accurately individualize prescriptions for Food and Exercise as medicine.
Within this website you should find the answers to most of your questions about who we are and what functional medicine doctors can offer. We welcome you to take more responsibility for your health and wellness and find out how you can be more proactive in the prevention of disease.
Want more information? Please click on this link to our Functional Medicine Doctor Overview Page
Robert R. Sholl MD, FAAFP, IFMCP
Functional Medicine Doctor
Fellow of the American Academy of Family Practitioners
Institute for Functional Medicine Certified Practitioner