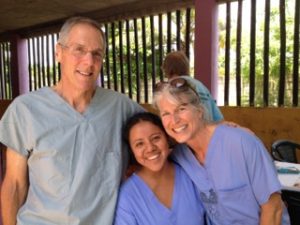 Dr. Robert Sholl's goal is to provide medical consulting services from a more comprehensive Functional Medicine perspective.  It is not our intention to be in competition with other medical providers, but to complement previous and ongoing care. We will capitalize on our 35 years of experience in primary care family medicine as we use the science based Functional Medicine approach to more comprehensive  evaluations of one's health and disease risk.
Our Functional Medicine philosophy towards health and medical care is that the whole person must be addressed if we are to maximize the goal of excellent outcomes.  This means that appropriate attention must be given to all of the primary components of our health and wellness, i.e. spiritual health, physical health, mental/emotional health, and relational health.  When there is disease or dysfunction in one of these components, there will be negative consequences affecting the other areas. When one is experiencing wellness and good health in one or more of the components, the reverse is true.
This Functional Medicine doctor's office is intended to be a place of hope, healing, and wholeness regardless of race, gender, spiritual orientation, and lifestyle.
We acknowledge that healing and wholeness is God's will.  We adhere to the belief that all healing, even miracles, are from God and are accessible through the integration of excellent medical care with His word, prayer, and the present day workings of the Spirit of God.
In this context the following services are offered in our Maine Functional Medicine office:
Medical consultations for most medical issues for all ages, i.e. Atopic Diseases, Gastrointestinal disorders, Immune and Endocrine disorders, Metabolic Syndrome and Insulin Resistance, Weight Loss issues, Cardiovascular/Pulmonary disease prevention and treatment, Genetic/Lifestyle interactions, and much more.
Functional Medicine approach to the above
Emphasis on disease prevention and modification through more natural means
Emphasis on healthy lifestyle and wellness
Health and Fitness Assessments
Cardiac and Pulmonary disease risk assessment
Neurodegenerative and aging issues
Body compartment analysis and girth measurements (BIA)
Exercise prescriptions
Nutrition and exercise guidance for athletes and individuals with chronic illnesses
Exercise guidance for children and seniors
Medical Nutrition Therapy
Food and Exercise as Medicine
Collaborative care with primary care providers, personal trainers, coaches,  teachers, parents, and other integrative health practitioners.
Spiritual guidance and support
Referrals for individual and family counseling
New: Alzheimer's Treatment and Prevention According to the ReCode Protocol.
New: Health Coaching and Nutritional Guidance
Thank you for choosing Functional Medicine in Maine – where you can begin your transformation from illness to wellness.
-In Wellness,
Robert R. Sholl MD, FAAFP, IFMCP
Functional Medicine Doctor
Fellow of the American Academy of Family Practitioners
Institute for Functional Medicine Certified Practitioner